Meet The World Class Radiant Team!

Radiant Group's Co-Founders and Management
Dr. Faizal Ali, Chairman
Dr. Faizal Ali is a Consultant Plastic and Reconstructive Surgeon with KPJ Johor Specialist Hospital and KPJ Puteri Hospital, amongst the largest private hospitals in Malaysia. He was previously the head of Plastic Surgery at Hospital UKM. Dr Faizal Ali is a graduate of the University of Bristol, UK and a fellow of the Royal College of Surgeons in Ireland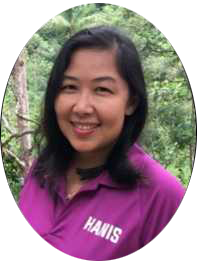 Ms Hanis Harun, CEO
Ms Hanis Harun enjoyed a successful 18 year international corporate career with two global companies. She has headed teams and served clients in over 30 countries. Hanis is a sought after corporate trainer and her passion is to help prepare others to thrive in the global economy. She has an LL.B and an MBA from the University of Bristol, UK, and is a UK-trained facilitator.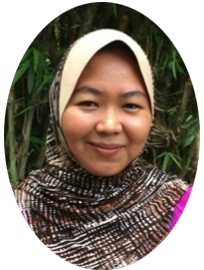 Ms Hana Harun, COO
Ms Hana Harun heads operations for Radiant Retreats. She is an Imperial College of London graduate and was a talented project and team manager for 13 years with a large IT consultancy. Since joining Radiant Retreats, Hana's impeccable attention to detail and focus on customer service has helped us grow into a major camping and events provider.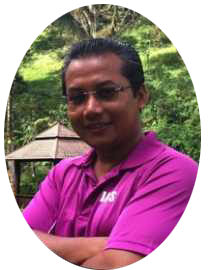 Mr. Jais Shamsuddin, Head of Programmes
Jais has more than 20 years experience in the corporate world, leading large and dynamic operation & service delivery teams. Jais had been recognized with coveted awards such as the 'Best Performing Employee', and the 'Most Dedicated, Creative & Innovative Person'. He holds a Masters in Strategic Business in IT from Portsmouth University UK and a member of the Malaysian Institute of Management. He is an ITIL certified ITSM specialist, a Lead Auditor for ISO27000 (ISMS), and a Certified Outsourcing Specialist for Human Resources.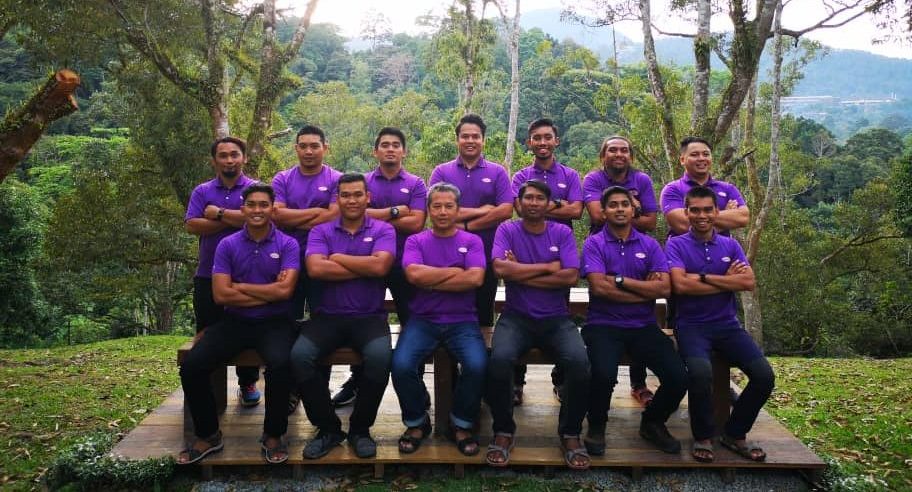 Radiant Groups' Executives
Rakib, Manager
Rakib is our expert in Forestry and is a Forestry graduate from University Putra Malaysia. He leads our facilitator team and is a talented coach and facilitator . As our earliest employee, Rakib has been instrumental to the success of Radiant.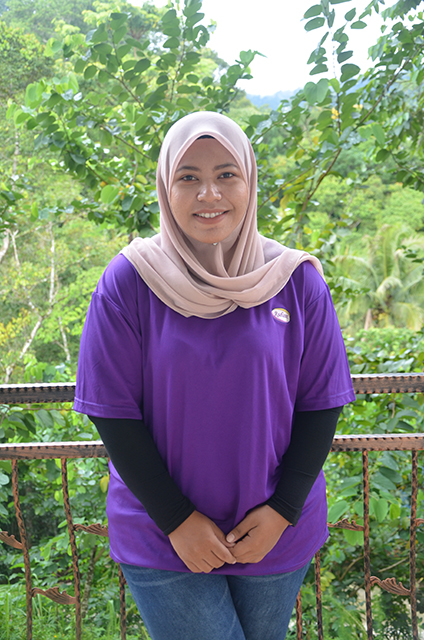 Najwa, Assistant Manager
Najwa spearheads our operations team , upholding high standards to ensure the comfort and safety of all our participants. She is a University Putra Malaysia graduate in Forestry, and is one of our pioneer leaders.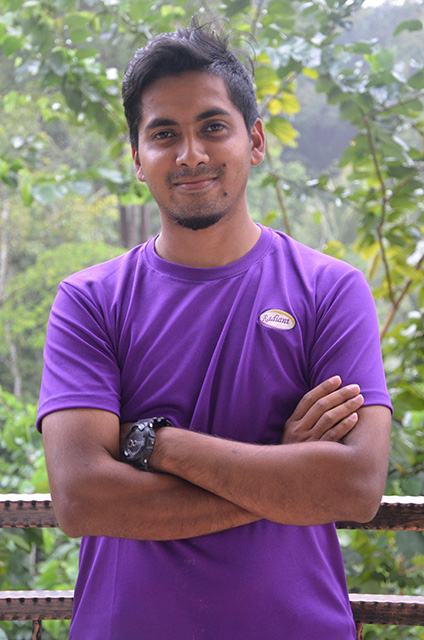 Taufiq, Assistant Manager
Taufiq is a UPM graduate in Parks and Recreation. He is an outdoor enthusiast who loves to conquer mountains. He is also a talented teacher who advocates for soft skills development through outdoor experiences.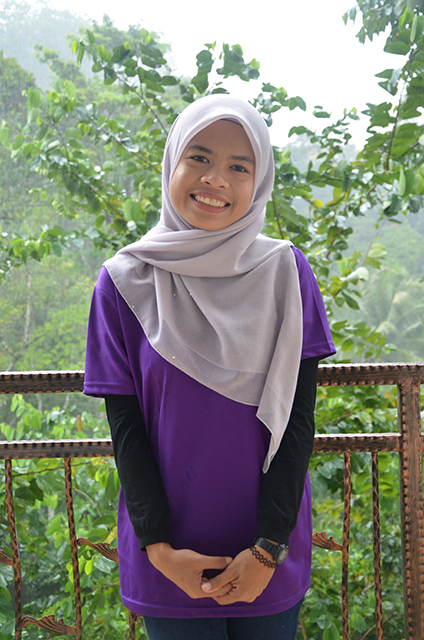 Nurul Fatihah,
Assistant Manager
Fatihah is a UPM Graduate in Parks & Recreation. She is a senior in our operations team, and is an expert at event management, no matter how complicated. Fatihah is also a creative videographer.
Rahim, Assistant Manager
Rahim is a passionate and cheerful advocate for turtle and marine conservation, and loves to teach kids about the marine environment. He graduated from University Malaysia Terengganu with a Bachelor of Science in Marine Biology.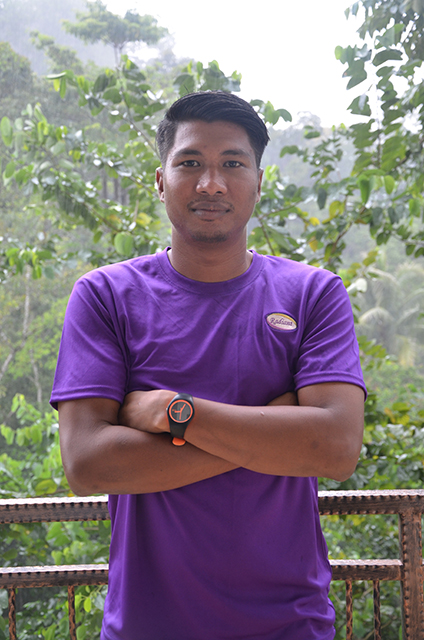 Amin, Senior Facilitator
Amin is a Sports Science graduate from UITM and is an outdoor enthusiast. He has solid experience in climbing and whitewater, is a creative games master, and is a keen teacher of survival skills to kids of all ages.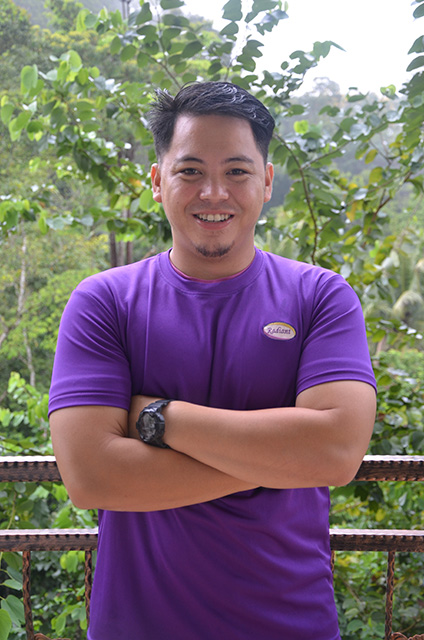 Iqbal, Senior Facilitator
Iqbal is passionate about outdoor pursuits, befitting his BSc degree in Parks and Recreation from UPM. With his natural charisma and sense of humour added to these strong outdoor credentials, Iqbal is a favourite facilitator at Radiant.
Atikah, Senior Educator
Atikah is an exemplary and engaging educator for Radiant, because she absolutely loves helping kids better understand this world that we live in. She holds a degree in Geology from the University of Malaya.
Eim, Facilitator
Eim is a Marine Science graduate from UMS who particularly enjoys conducting nature interpretation for all ages. Hands-on marine education is his favourite. He also has a passion for activities involving service to the community.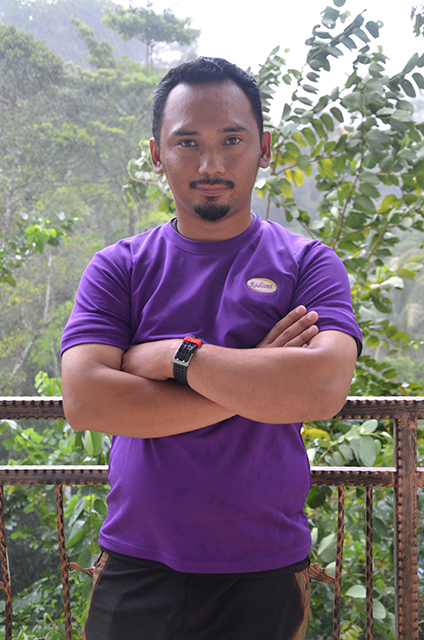 Bezam, Facilitator
Bezam holds a degree in Sports Psychology from Universiti Pendidikan Sultan Idris. As a facilitator for Radiant, he uses this technical knowledge to facilitate deep learning for clients from their outdoor activities. Bezam is also our champion for Mindfulness.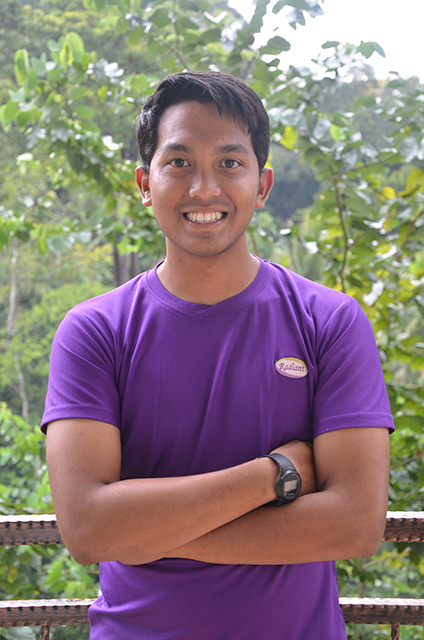 Adib, Facilitator
Adib is an Applied Geology graduate from University Malaya who is proficient in Earth sciences. He is an enthusiast of experiential science learning in the outdoors and is great with children.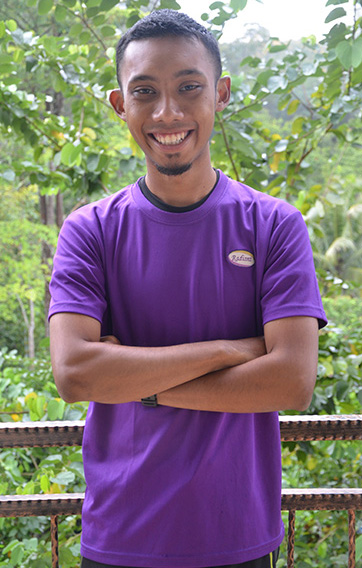 Afiq, Facilitator
Afiq holds a Degree in Business Administration, Management and Entrepreneurship from the University of Kuala Lumpur. He is an engaging and creative facilitator, who always goes the extra mile for his clients.
Nizam, Facilitator
Nizam graduated from UTM in Naval Architecture and Offshore Engineering. He likes doing extreme activities such as ATV riding, horse riding and paintball game . He has 4 year experience in handling extreme game activities at Johor Bahru.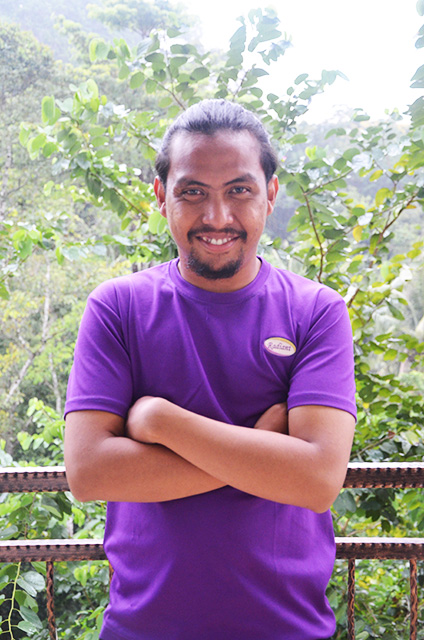 Syukri, Assistant Facilitator
Syukri was born and raised in Janda Baik and knows this location thoroughly. His passion for the outdoor is unparalleled and he is a great facilitator. He is also a champion for the environmental protection of Janda Baik.
Alia, Operations Executive
Alia is a highly personable operations operations executive who takes pride in providing high quality programme operations. She graduated from University Putra Malaysia in Bachelors of Park and Recreation Science.
Aida, Operations Executive
Aida is a graduate in Bachelor of Park and Recreation Science from University Putra Malaysia and assists Radiant's operations with sharp attention to detail.
Shazwan, Educator
Shazwan is part of our Educator team at Radiant, focused on ensuring that our school camps run smoothly, with maximum benefit for the students. He is a Marine Science graduate from University Malaysia Sabah, with deep passion for teaching and conservation.
Hanafiah, Educator
Hanafiah is a Biology graduate from UITM and has a passion for teaching, especially if it's hands-on and practical. He had 3 years of experience facilitating science learning at Petrosains, KLCC as a volunteer, before joining the Radiant Team.
Dila, Customer Service Executive
Fadhilah is graduate from UPM. As a Customer Service Executive, she is manage to liaise with all staff to ensure our properties are in good condition. Warm and friendly, she is the one who taking your phone call and manage your room-booking detail.