Radiant Site B,
Janda Baik, Pahang
Radiant Retreats in Janda Baik have lovely homestays and holidays homes for you to choose from. We are just 45 minutes from KL!
river lodge, radiant site b,janda baik
Comprising 4 spacious air-cond dorm rooms, and 4 fan rooms, this spacious lodge sleeps up to 52 pax.

The 18 hot showers and good toilets in the adjacent building are probably the best campsite toilets in the country! The lodge is set in a 3 acre orchard, near the cool and clean Benus river. The compound also has an open hall, fields, obstacles course and campfire site which you can use.

RM130 per night for small fan room (2 pax)
RM190 per night for big fan room (4 pax)
RM250 per night for aircond dorm for first 5 pax. Additional pax RM40 per pax. Maximum 10 pax.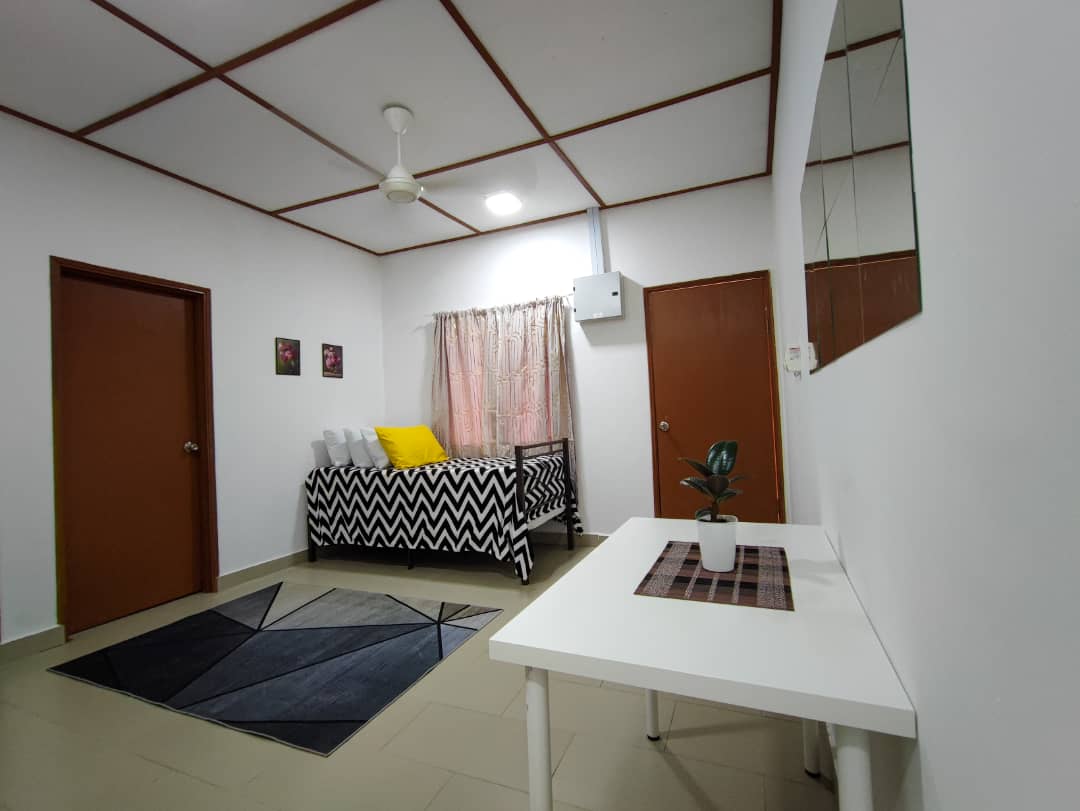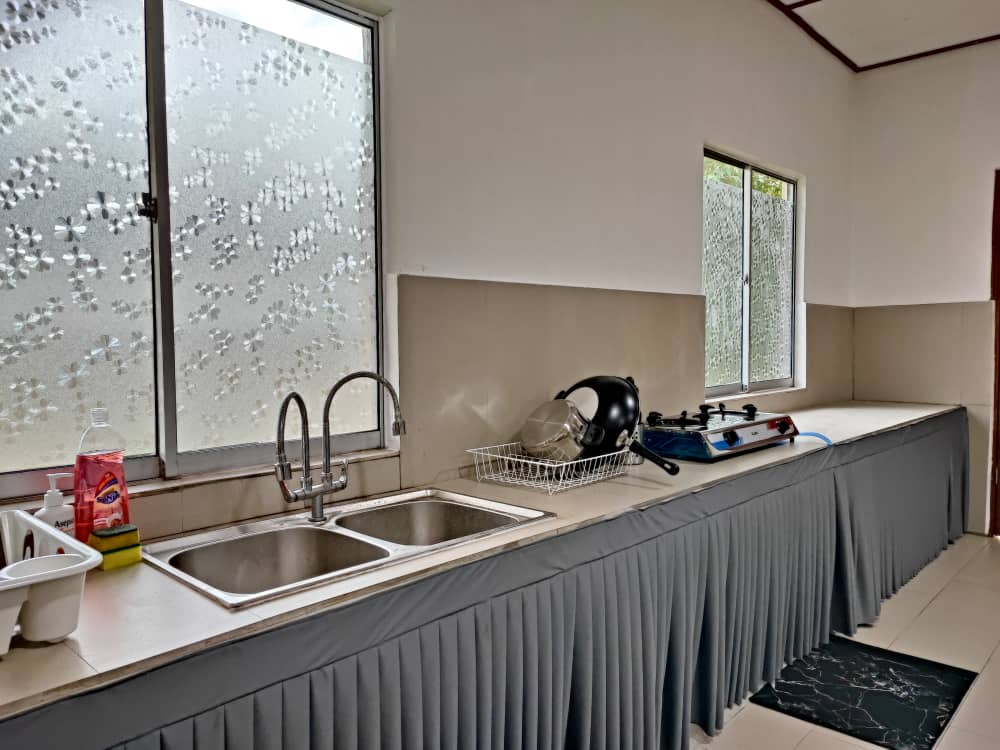 river homestay, radiant site b, janda baik
5 bedroom, 2 bathroom accommodation at our Radiant Site B orchard in Janda Baik, just 1 hour from KL. Beds for 10 guests, extra mattresses for additional 4 guests, 14 pax maximum (excluding under 5s).

Basic standard, with fan instead of aircond, but clean and well-equipped. The highlight is an awesome BBQ patio with distant mountain views. And a huge kitchen-dining, built for those traditional big family gatherings.

RM550 per night for weekdays. RM650 per night for weekend. The price shown is valid for the first 10 pax. The RM30/night for additional guest. Maximum 14 guests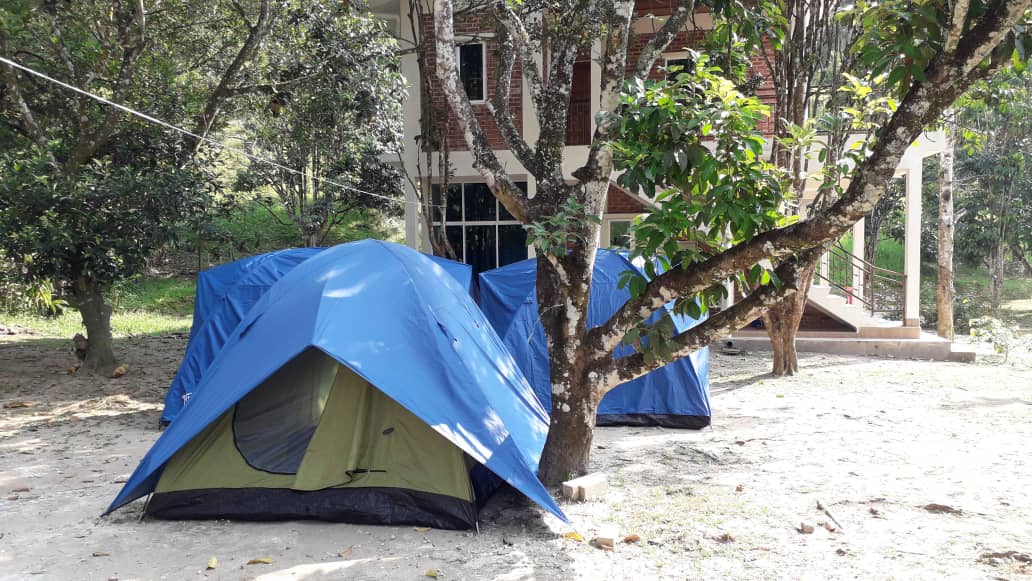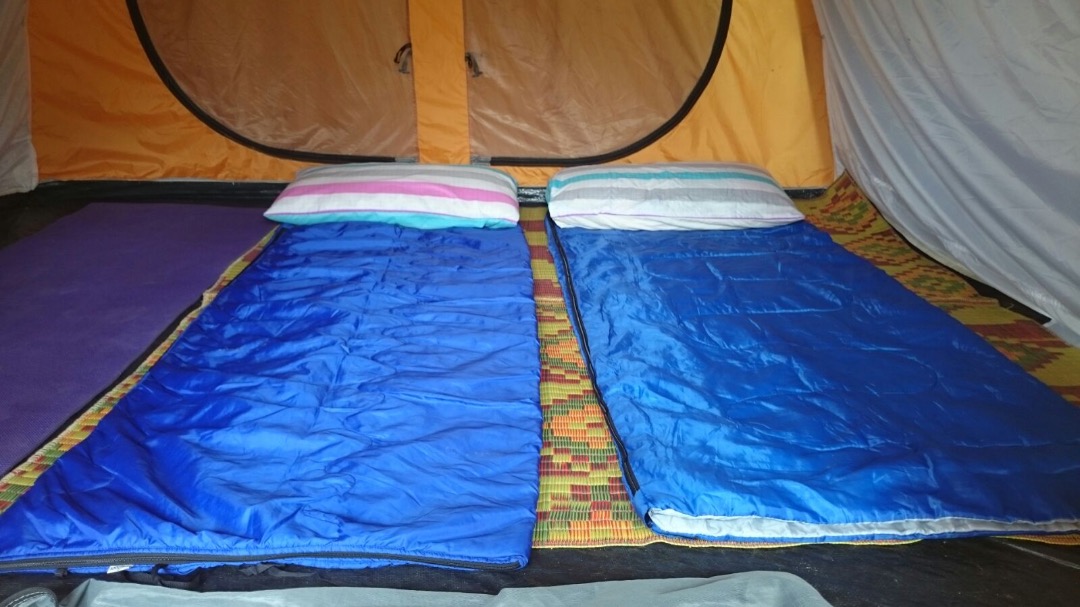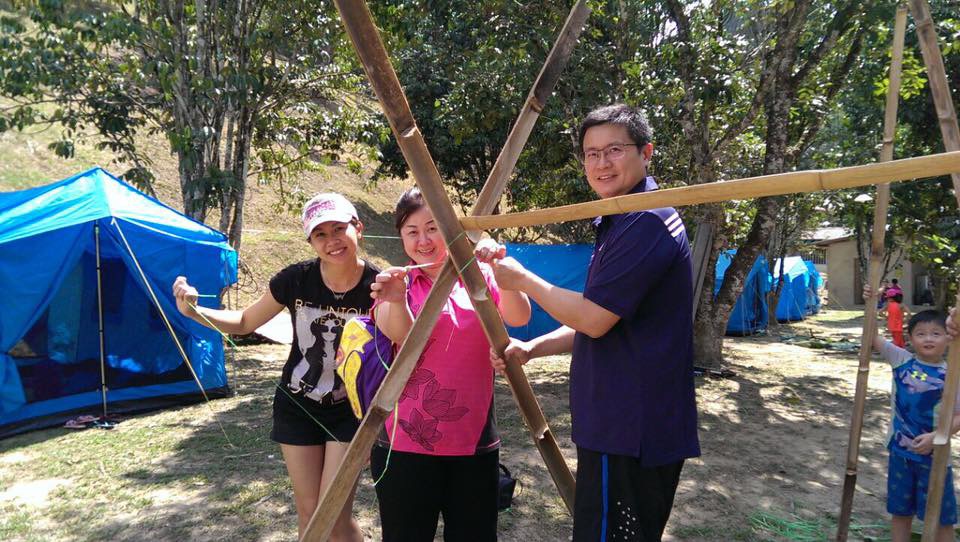 riverside campsite, radiant site b, janda baik
Spacious riverside campsite within our lush orchard. Clean and modern toilet block (18 hot showers and toilets, which are probably the best in the country!).

Enjoy use of our open hall, fields, obstacles course and campfire site, and of course, the gorgeous, clean and cool Benus river nearby!

RM40 per person/night including tent and mat.

RM30 per person/night bring own tent and mat.
JANDA BAIK HOMESTAY / JANDA BAIK VILLA / JANDA BAIK ACCOMMODATION / FAMILY DAY JANDA BAIK