Meet The World Class Radiant Team!

Radiant Group's Co-Founders and Management
Dr. Faizal Ali, Chairman
Dr. Faizal Ali is a Consultant Plastic and Reconstructive Surgeon with KPJ Johor Specialist Hospital and KPJ Puteri Hospital, amongst the largest private hospitals in Malaysia. He was previously the head of Plastic Surgery at Hospital UKM. Dr Faizal Ali is a graduate of the University of Bristol, UK and a fellow of the Royal College of Surgeons in Ireland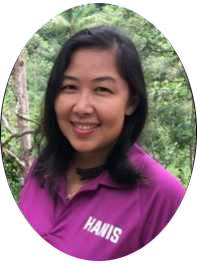 Ms Hanis Harun, CEO
Ms Hanis Harun enjoyed a successful 18 year international corporate career with two global companies. She has headed teams and served clients in over 30 countries. Hanis is a sought after corporate trainer and her passion is to help prepare others to thrive in the global economy. She has an LL.B and an MBA from the University of Bristol, UK, and is a UK-trained facilitator.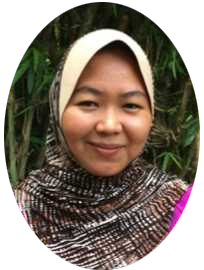 Ms Hana Harun, COO
Ms Hana Harun heads operations for Radiant Retreats. She is an Imperial College of London graduate and was a talented project and team manager for 13 years with a large IT consultancy. Since joining Radiant Retreats, Hana's impeccable attention to detail and focus on customer service has helped us grow into a major camping and events provider.
Mr. Jais Shamsuddin, Director
Jais has more than 20 years experience in the corporate world, leading large and dynamic operation & service delivery teams. Jais had been recognized with coveted awards such as the 'Best Performing Employee', and the 'Most Dedicated, Creative & Innovative Person'. He holds a Masters in Strategic Business in IT from Portsmouth University UK and a member of the Malaysian Institute of Management. He is an ITIL certified ITSM specialist, a Lead Auditor for ISO27000 (ISMS), and a Certified Outsourcing Specialist for Human Resources.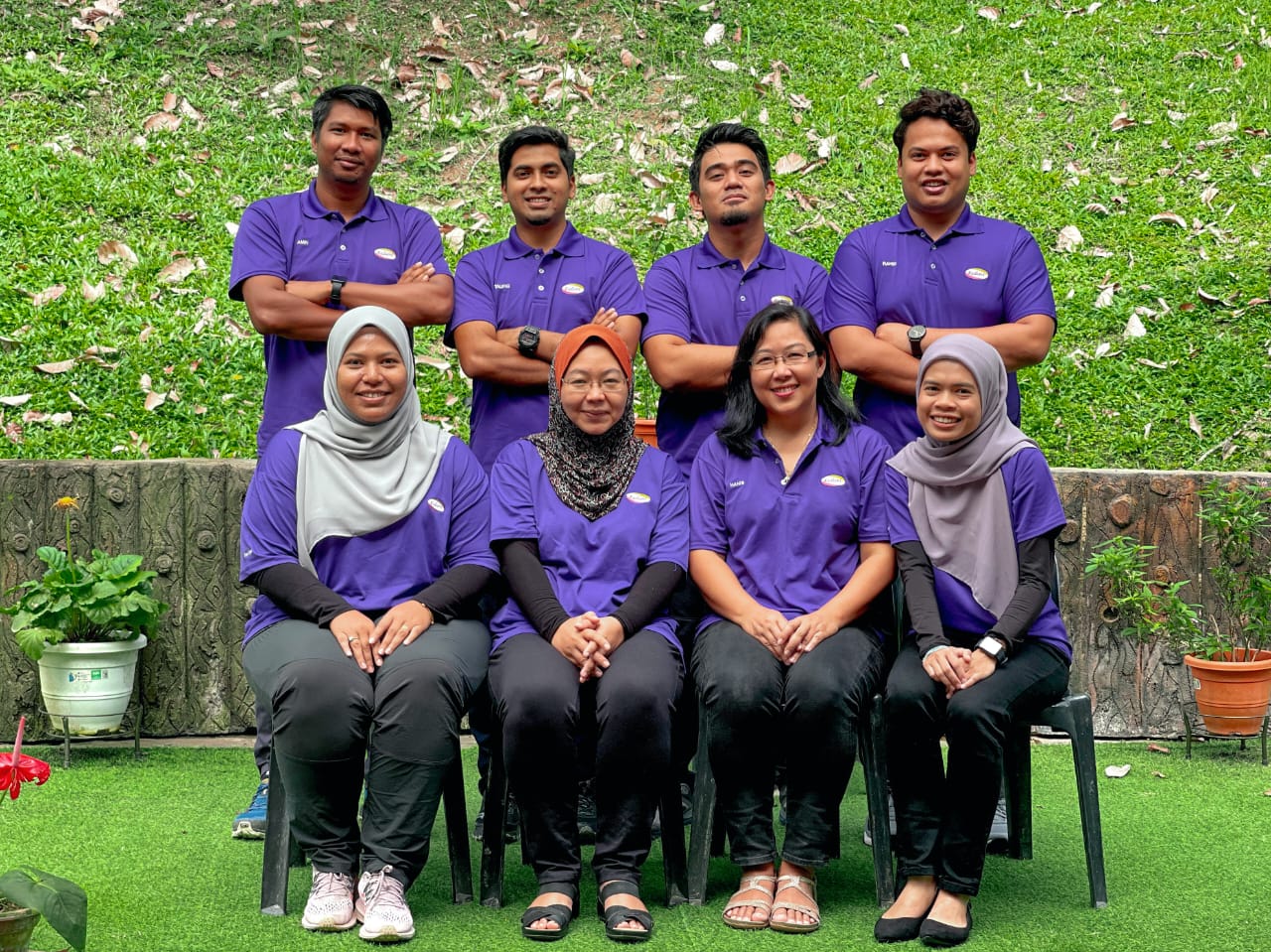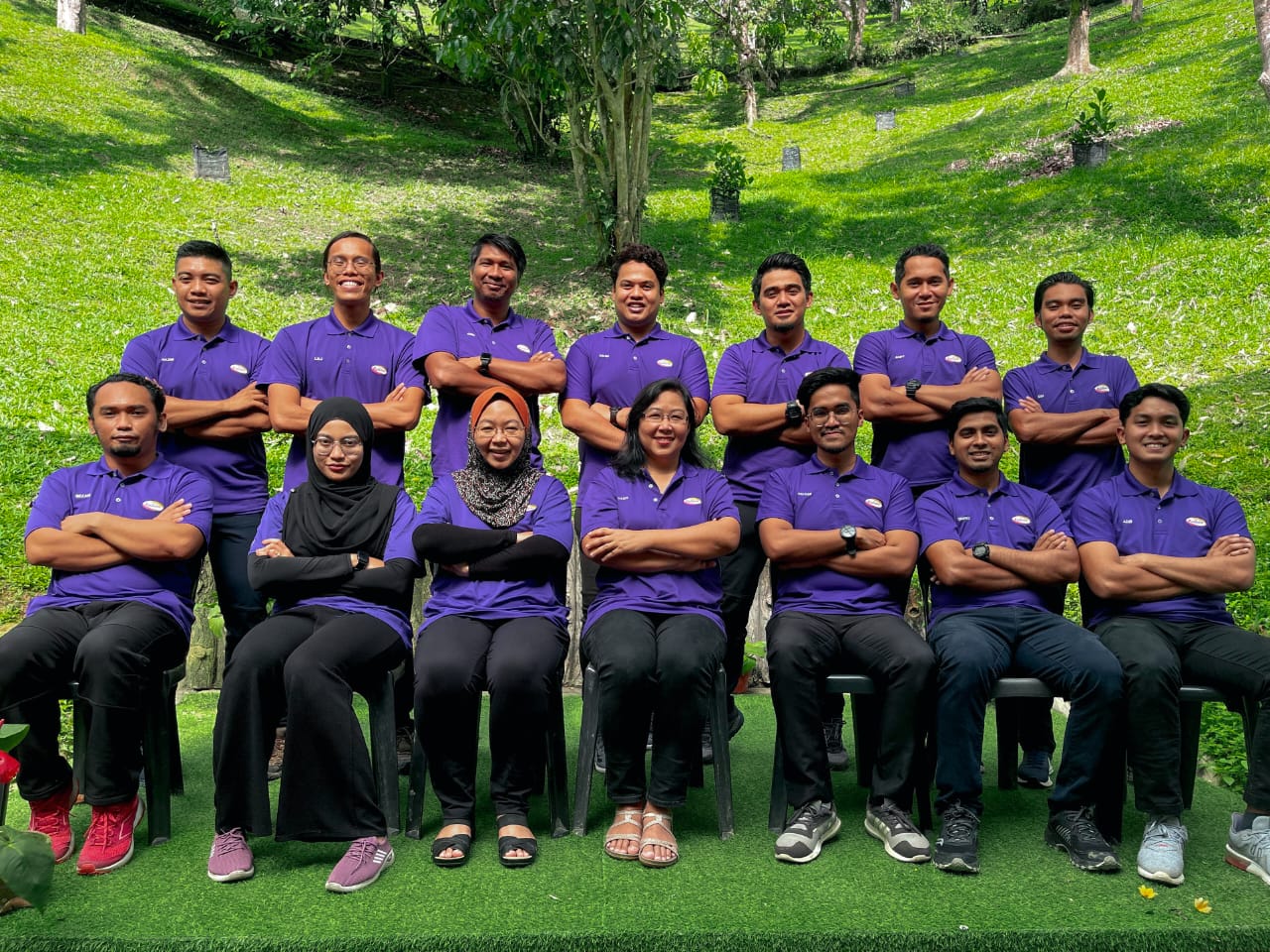 Radiant Groups' Executives
Rakib, Manager
Rakib is our expert in Forestry and is a Forestry graduate from University Putra Malaysia. He leads our facilitator team and is a talented coach and facilitator . As our earliest employee, Rakib has been instrumental to the success of Radiant.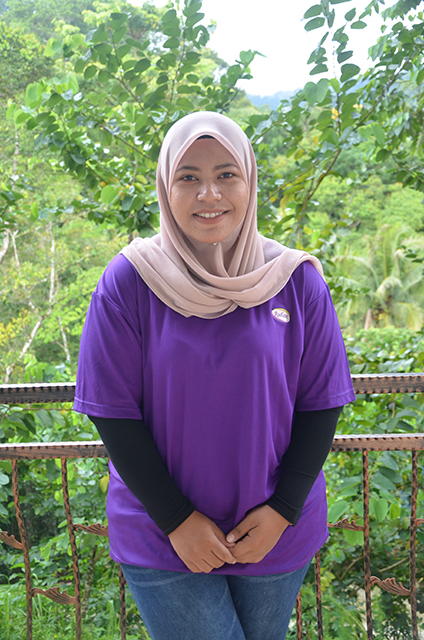 Najwa, Manager
Najwa spearheads our operations team , upholding high standards to ensure the comfort and safety of all our participants. She is a University Putra Malaysia graduate in Forestry, and is one of our pioneer leaders.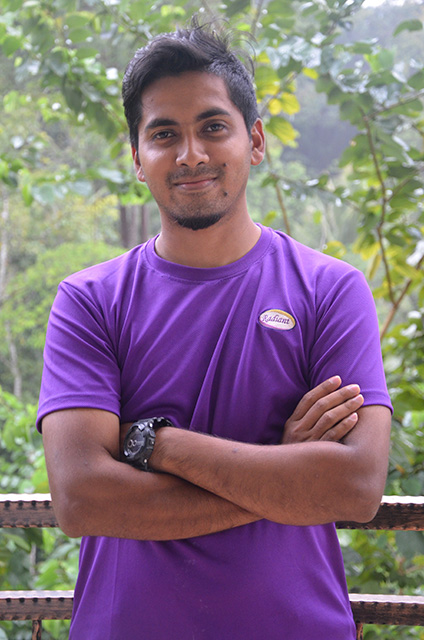 Taufiq, Assistant Manager
Taufiq is a UPM graduate in Parks and Recreation. He is an outdoor enthusiast who loves to conquer mountains. He is also a talented teacher who advocates for soft skills development through outdoor experiences.
Nurul Fatihah,
Assistant Manager
Fatihah is a UPM Graduate in Parks & Recreation. She is a senior in our operations team, and is an expert at event management, no matter how complicated. Fatihah is also a creative videographer.
Rahim, Assistant Manager
Rahim is a passionate and cheerful advocate for turtle and marine conservation, and loves to teach kids about the marine environment. He graduated from University Malaysia Terengganu with a Bachelor of Science in Marine Biology.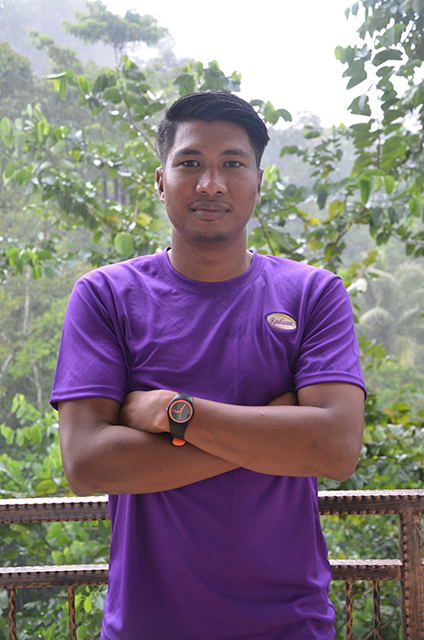 Amin, Assistant Manager

Amin is a Sports Science graduate from UITM and is an outdoor enthusiast. He has solid experience in climbing and whitewater, is a creative games master, and is a keen teacher of survival skills to kids of all ages.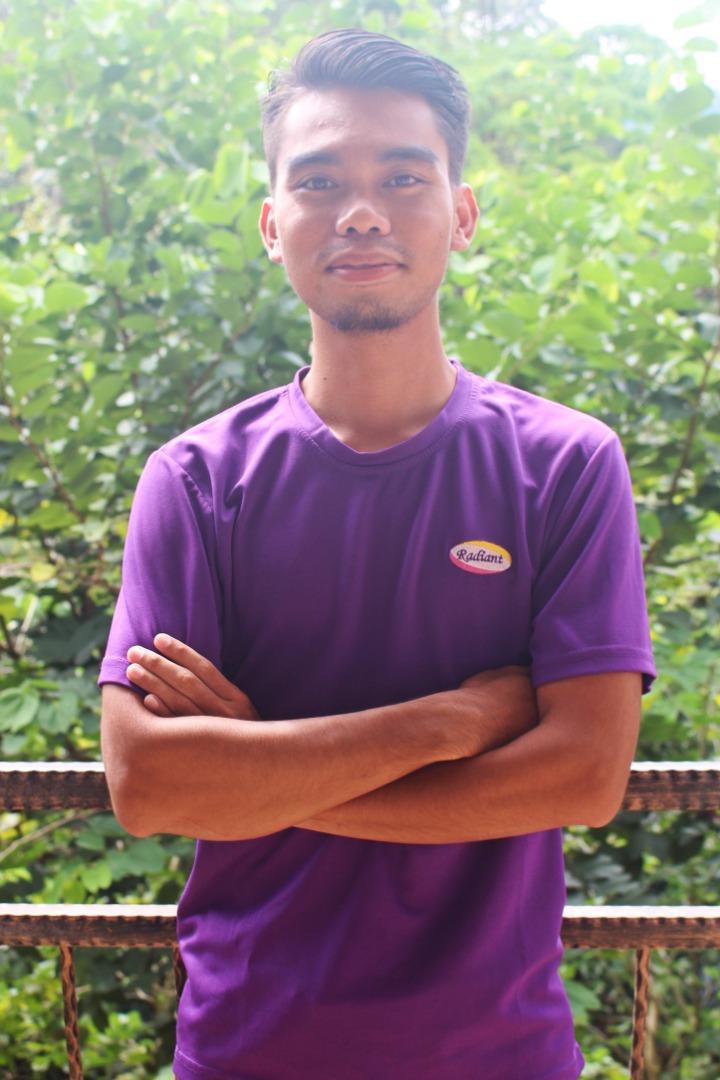 Eim, Facilitator
Eim is a Marine Science graduate from UMS who particularly enjoys conducting nature interpretation for all ages, especially related to marine. He is a cheerful and caring facilitator, who brings out the best in participants. Eim also has a passion for activitiesinvolving service to the community.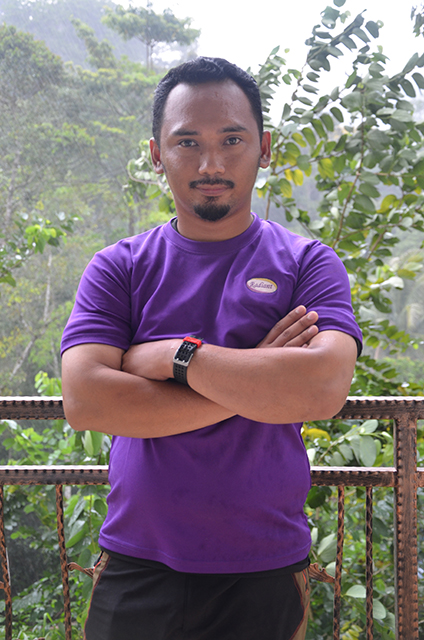 Bezam, Facilitator
Bezam holds a degree in Sports Psychology from Universiti Pendidikan Sultan Idris. As a facilitator for Radiant, he uses this technical knowledge to facilitate deep learning for clients from their outdoor activities. Bezam is also our champion for Mindfulness.
Nazmi, Facilitator
Nazmi is a native of Janda Baik and knowsthis region thoroughly. He puts his passion forfarming and wilderness skillsto great use at ourschool programmes. Nazmi is a highly professional and caring facilitator, and is our environmental protection champion forJanda Baik.
Asyraf, Facilitator
Asyraf is a qualified trainer at Radiant. His main role includes researching module contents and developing learning materials for Radiant. He holds the HRDF Train the Trainer certificate. He is passionate about teaching and learning. Asyraf is a graduate in mechanical engineering from UPM.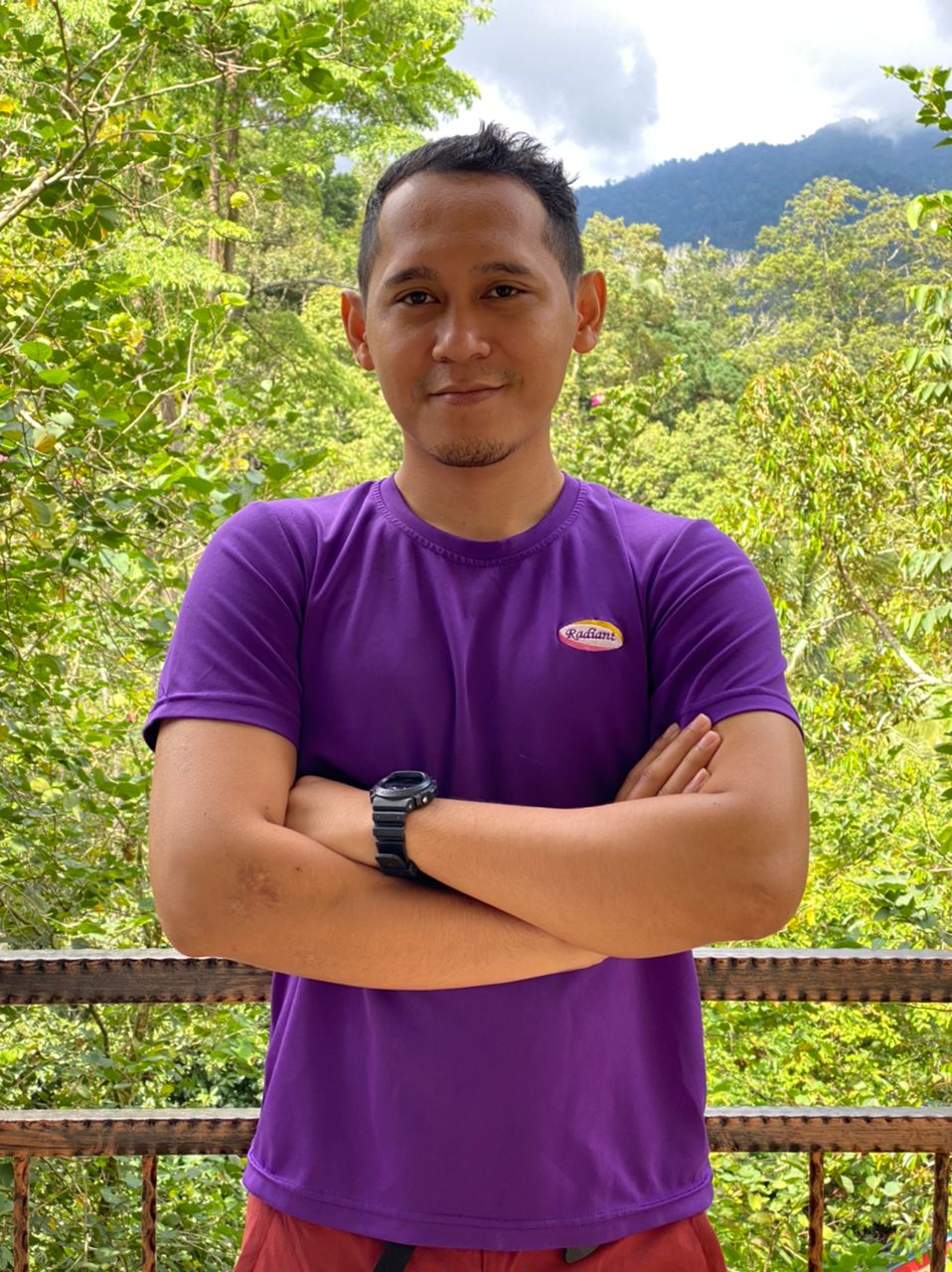 Akiff, Senior Facilitator
Akiff is an outdoor enthusiast, and a skilled kayak athlete. His background in corporate, training, and artistic productions, add to the diverse and valuable skillset which Akiff brings to the Radiant Team. He is a graduate in English Literature from UPM.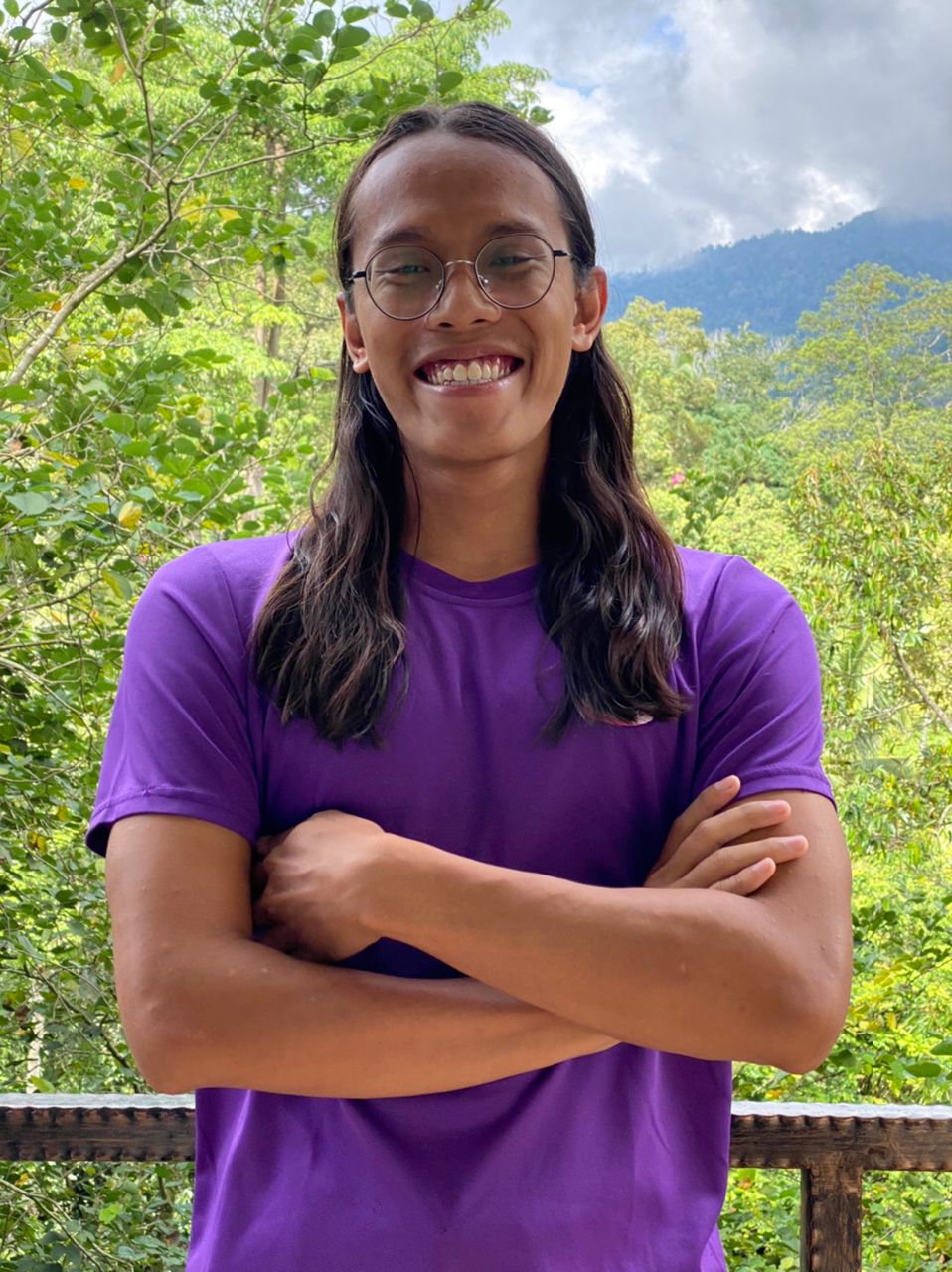 Lulu, Facilitator
Luqman, better known as Lulu, adores the forest. His energy, passion for the outdoors and fun-loving nature makes him an excellent facilitator. Lulu is a graduate in mechanical engineering from Uniten.
Syafiqah, Facilitator
A certified paramedic with the Advanced First Aid, CPR & AED Training certificate. Nurul Syafiqah Binti Mohd Yunus, graduated in Bachelor of Science Hons Biology from University Technology MARA.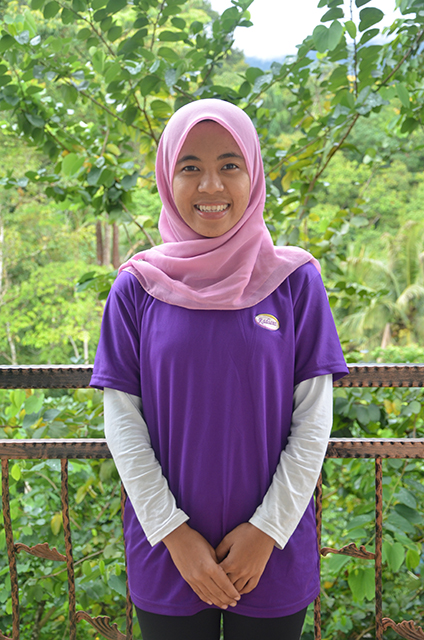 Atikah, Senior Educator
Atikah leads ourteam of educators, and is an exemplary and engaging educator herself. She absolutely loves helping kids better understand this world that we live in. She holds a degree in Geology from the University of Malaya.
Shazwan, Educator
Shazwan is part of our Educatorteam at Radiant, and isfocused on ensuring that ourschool camps run smoothly, with maximum benefit forthe students. He is a Marine Science graduate from University Malaysia Sabah, with deep passion forteaching and coastal conservation and management.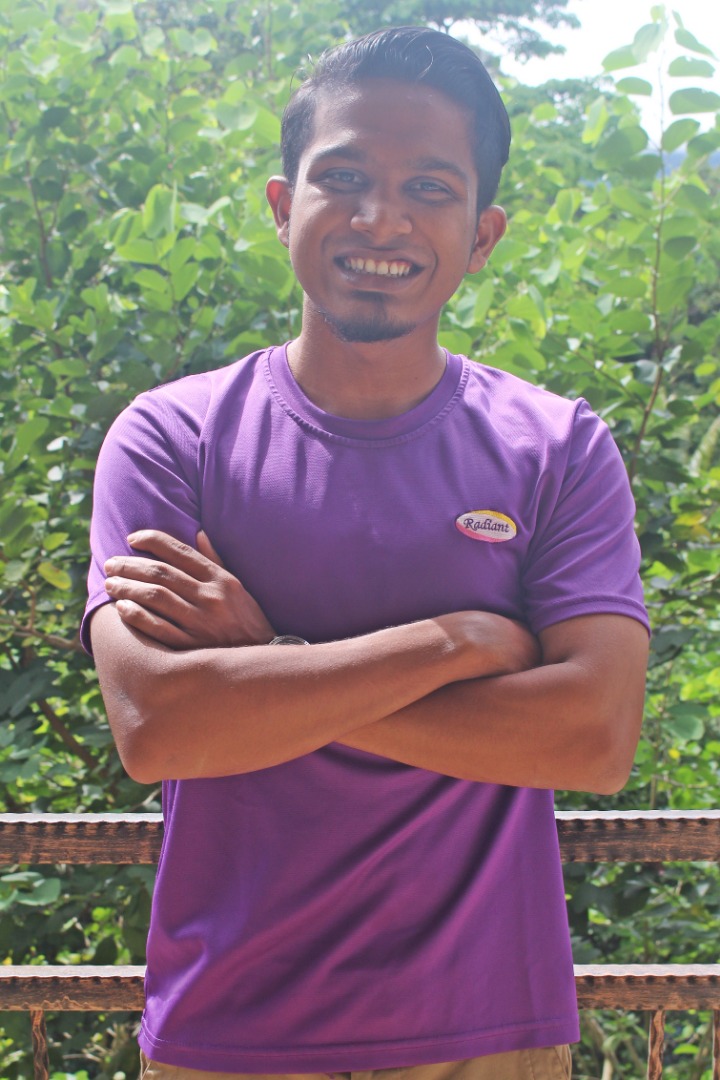 Hanafiah, Educator
Hanafiah is a Biology graduate from UITM and has a passion forteaching science, especially if it's hands-on and practical. He had 5 years of experience facilitating science learning at Petrosains, KLCC as a volunteer, before joining the Radiant Team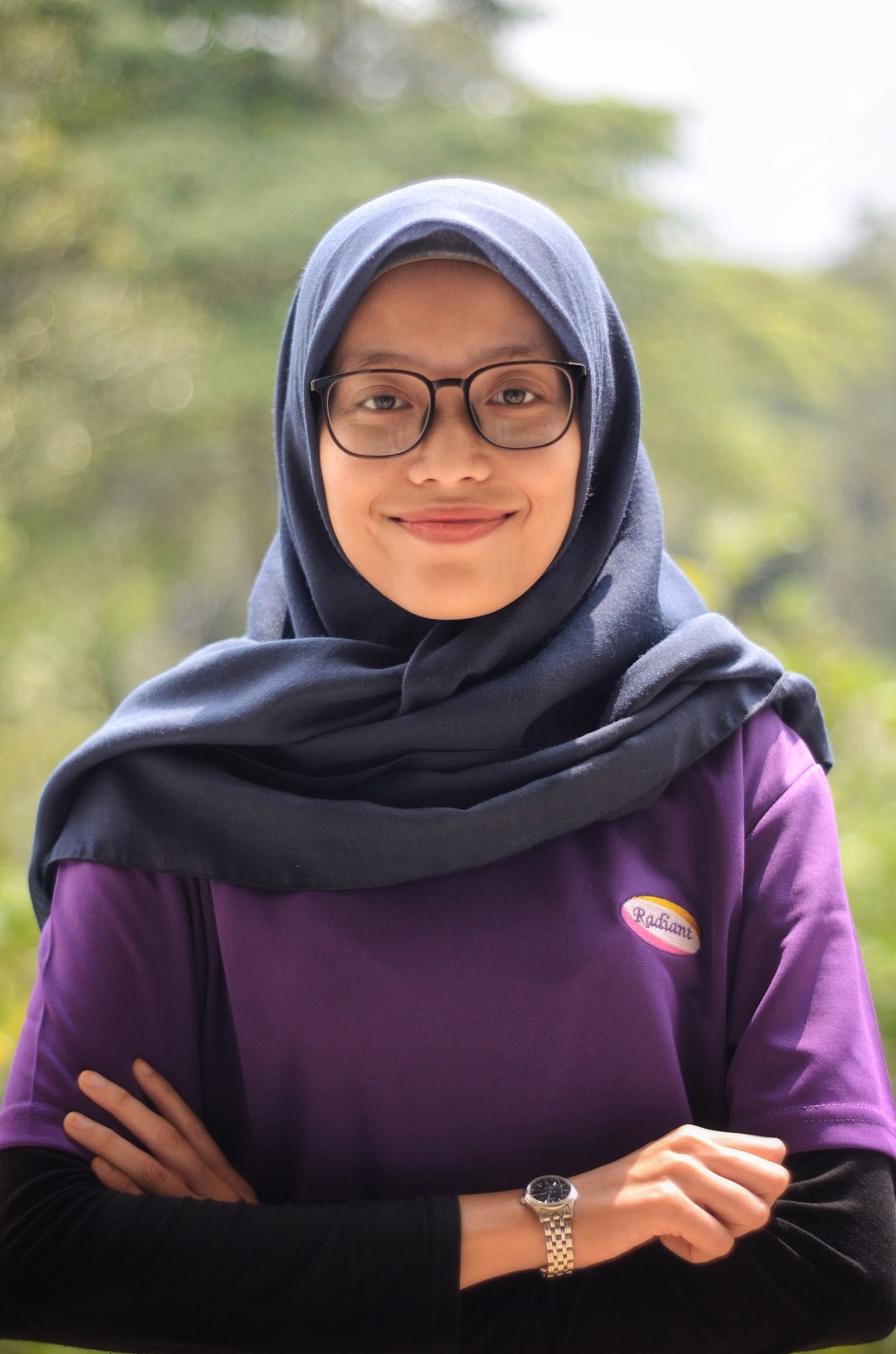 Alia, Senior Operation Executive
Alia is a highly personable operations executive who takes pride in providing high quality programme operations. Her attention to details, and care for our clients, is simply exemplary. Alia graduated from University Putra Malaysia in Bachelors of Park and Recreation Science.
Aida, Operation Executive
Aida is our expert on all activitiesin Janda Baik, and creates awesome experiences and collaborationsforthe benefit of our guests. Aida is a graduate in Bachelor of Park and Recreation Science from University Putra Malaysia.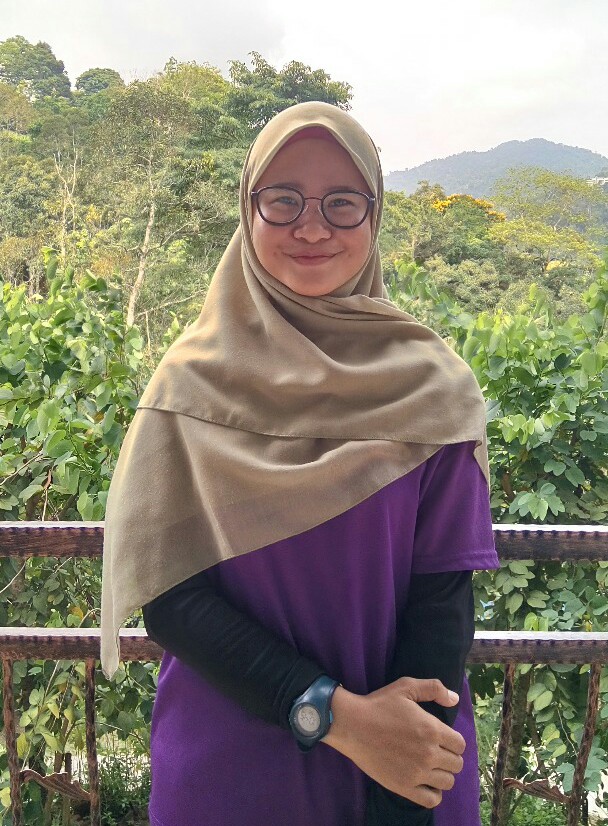 Dila, Operation Executive
Fadhilah is a graduate of UPM, and is exceptional at managing our guests and facilities. Her dedication, clever problem-solving and high standards, earns her constant praise.. Fadhilah has a passion for wellness and beauty which perfectly suits our natural environment, and infuses her work.





Dee, Operation Executive
Dee's passion istourism, and seeing delighted smiles on our visitors' facesis herfavourite reward. She is a highly professional customerservice executive, who takes pride in crafting the perfect experiencesfor guests. Fadhilah has a Bachelorin Tourism Management from Universiti Malaysia Terengganu.