First aid for medical emergencies
Knowing First Aid for medical emergencies has always been important. However, it is even more critical to gain this knowledge, when there is threat to the healthcare system, as well as to our ability to access healthcare easily.

This workshop covers the fundamentals of Basic Life Support, training participants to deal with a range of medical issues, from minor cuts and burns, to life-threatening mishaps, and saving someone's life with CPR.
To make the most of this workshop, ask the experts about unique risks that you and your family are exposed to, and ensure that you are fully prepared to face them!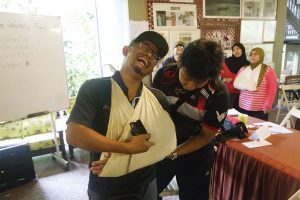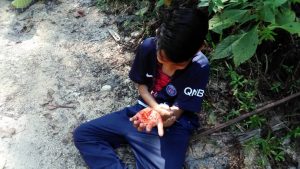 - Assess an emergency situation and describe the priorities in emergency planning.
- Describe the correct procedure to summon assistance, including EMS (Ambulance Service)
- Walk-through of the contents of a good home 1st Aid kit.

- Typical injuries at school, at home and at work, and what you should do as a 1st aider.
(Walk through of 6 most common scenarios).
- Q&A – Participants encouraged to submit questions beforehand, based on their individual situations.
practical; 8 hours in-person class
Demonstrate a basic understanding of emergency action principles (DR. CAB). Practice each step.
- Demonstrate knowledge and practice of basic life support skills, including of CPR and choking.
- Demonstrate and practice the management of bleeding, burns and sprains.
CERT
(CERT) Academy is a Professional Educational Centre providing Emergency Response Training such as First Aid, CPR& AED, Fire Suppression & Prevention and Emergency Response Preparedness (ERP)training.
- More than 40,000 First Aiders & Emergency Responders have been trained
- Recognised by Emergency Care and Safety Institute

We are committed to implementing all sanitization and social distancing guidelines as advised by the Ministry of Health, to help prevent the spread of Covid-19. our space u8 workshop is 4,900 sq ft of space, for just 17 students at one time.