Everyone loves to go off-site to a nice resort, for training and team-building, but it is not always possible.

Should you need to host your programme on-site at your location, Radiant Consulting can come to you!

Take a look at the 16 Team Development and Soft Skills Training Modules which Radiant Consulting offers, including the top 6 most popular ones.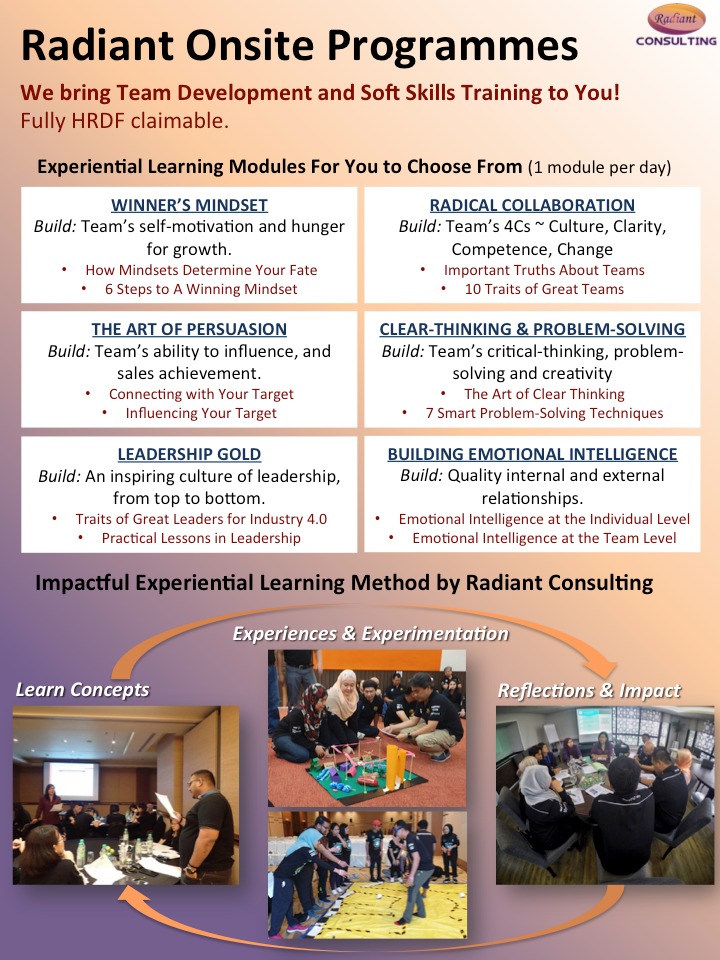 Our onsite programmes are run experientially, which means no long boring classes!

Both the morning and afternoon sessions begin with a high impact short talk by our trainer. Then, activities begin, specially designed to deliver important learning moments to our participants.

These are followed by professionally guided sharing and reflection sessions which ensure that participants derive and internalize important truths and insights, in order to have the desired impact on their worklife.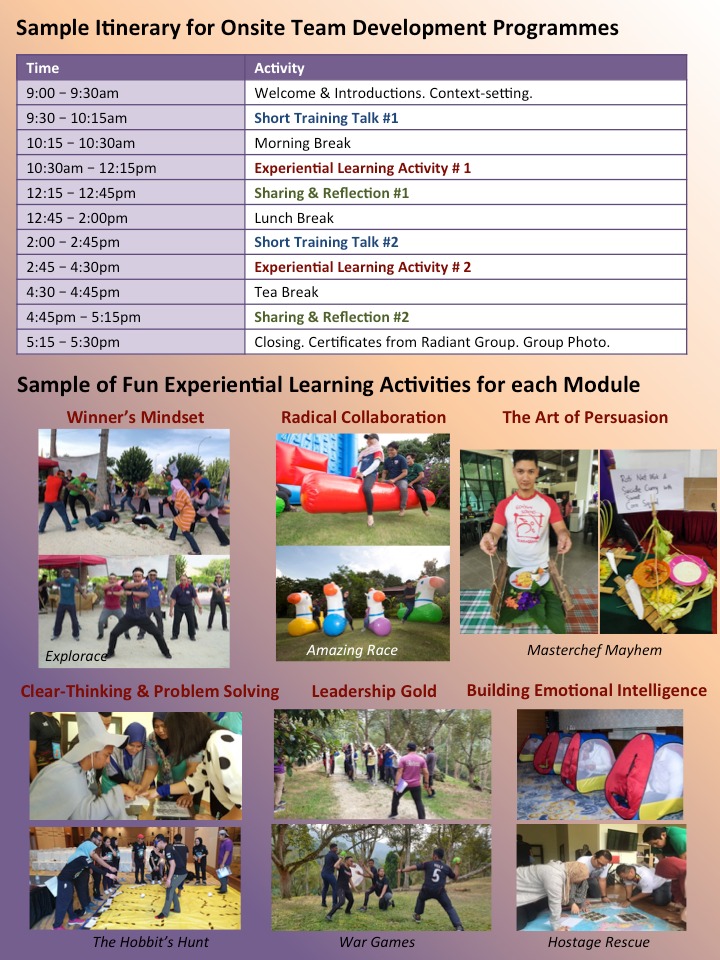 All our onsite programmes can be fully claimed from your HRDF funds. They also all come with Reference Materials, Journals and Certificates of Participation.
Radiant Consulting is the team development and soft skills trainer of choice for many top Malaysian companies, including PETRONAS, MDEC, MISC, MPM and many others.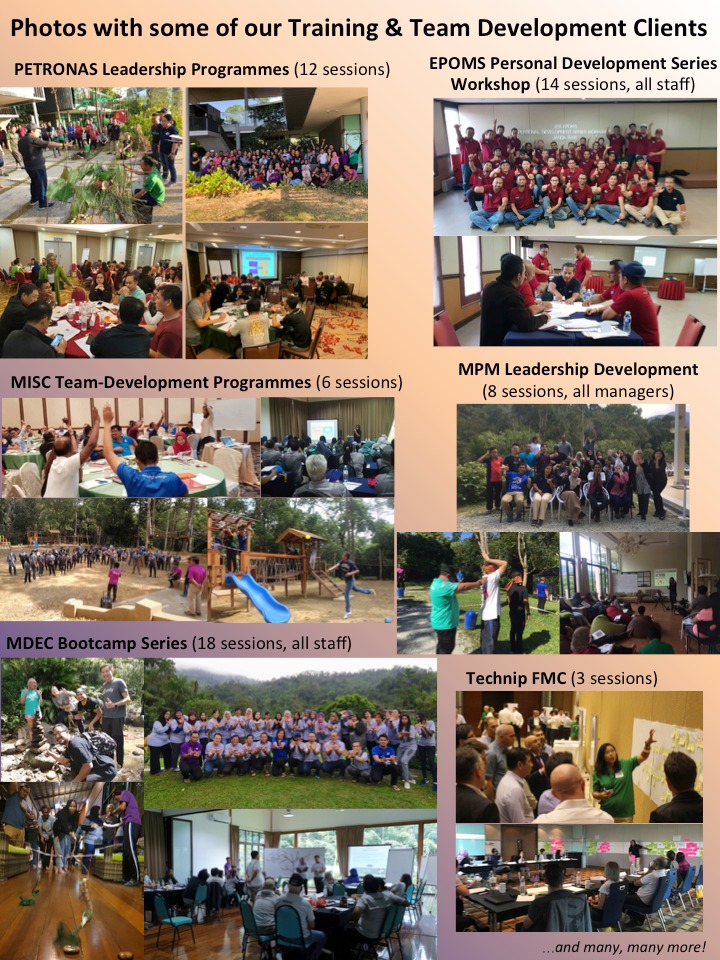 (We normally reply within 4 hours)