Essential home Plumbing Skills
Imagine. We are under a movement control order, you have an issue with your toilet, kitchen sink or pipes... and you cannot call a plumber over! It's time to gain some basic plumbing skills, to be better prepared for subsequent waves of MCO, or any future uncertainties.

This workshop introduces you to home plumbing systems, the necessary tools, common plumbing problems and how to fix them, and how to make common installations. You will get plenty of hands-on practice.
Not only will you avoid nightmare scenarios, you WILL also save a lot of money!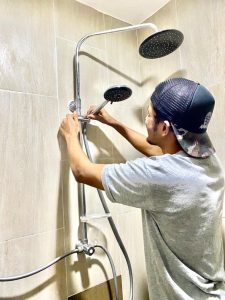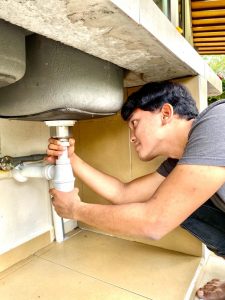 Types of home plumbing set-up and tools used
The common problems in plumbing and techniques used to fix them
practical; 8 hours in-person class
- Fix a shut off valve, leaking pipes and taps.
- Install sink tap.
- Repair and install sink.
- Fix toilet flush and rectify common problems.
- Fix loose shower head.
- Install shower tap.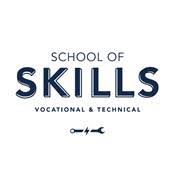 SCHOOL OF SKILLS (SOS)
School Of Skills (SOS) is an educational institution that promotes vocational and technical learning.
- OVER 100+ students ARE currently pursuing diplomas at SOS.
- Over 100 students graduate in different fields with diplomas yearly.
- Accreditation by West College Scotland and City & Guilds.

We are committed to implementing all sanitization and social distancing guidelines as advised by the Ministry of Health, to help prevent the spread of Covid-19. our space u8 workshop is 4,900 sq ft of space, for just 17 students at one time.