During MCO, you can choose 5 different types of virtual programmes by Radiant Camps.
1) Join a pre-scheduled Virtual Leadership Camp. • Virtual Leadership Camp
Kids (ages 8-12) :
28th & 29th August 2021

2) Organize your private Virtual Camp. These are camps with a minimum of 10 participants, and you can choose from a variety of games and themes that we offer. Participants can be children only, or join as groups of families, for some fun family bonding!

3) Private Virtual Kid's Party
Organized a private birthday/graduation/get-together party .

4) Discovery KL
Engaging Educational Tours + Fun Team-building Games, under 1 umbrella theme, to give you a unforgettable experience!

5) Live from our Garden Farms (GEMS) Unique, interactive programmes on healthy habits, farming, gardening and biodiversity. Designed to reconnect with nature, the programme is run for your group only, from our wonderful Garden Farms in the Janda Baik highlands.
These creative camp experiences super fun and super useful in building soft skills, leadership skills, and higher order thinking skills.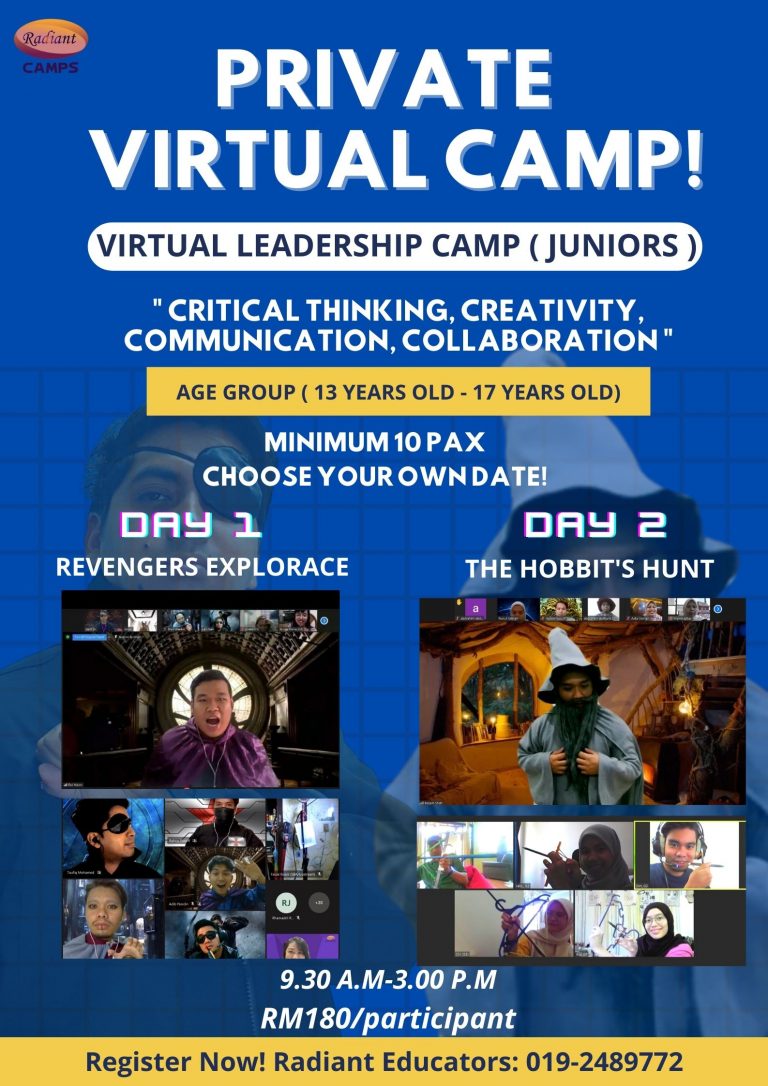 Create a private camps amongst your child's social circle, and choose whichever date you prefer.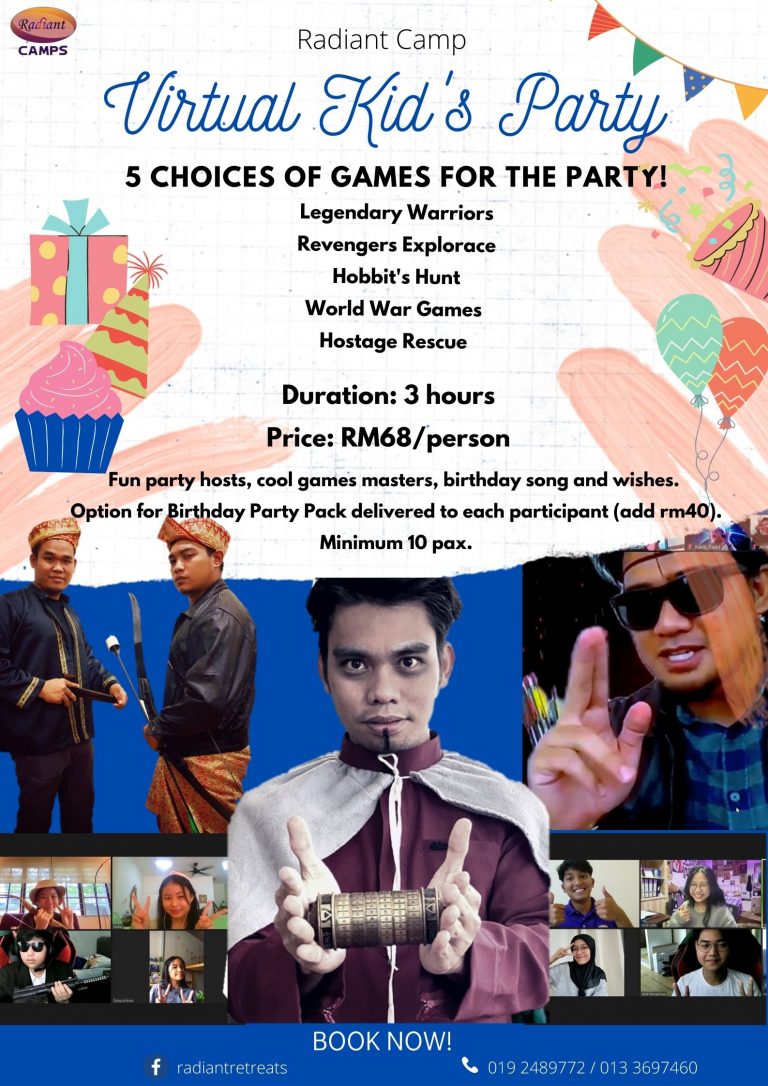 It comes together with Fun party hosts, cool games masters, birthday songs and wishes. Option for Birthday Party Pack delivered to each participant.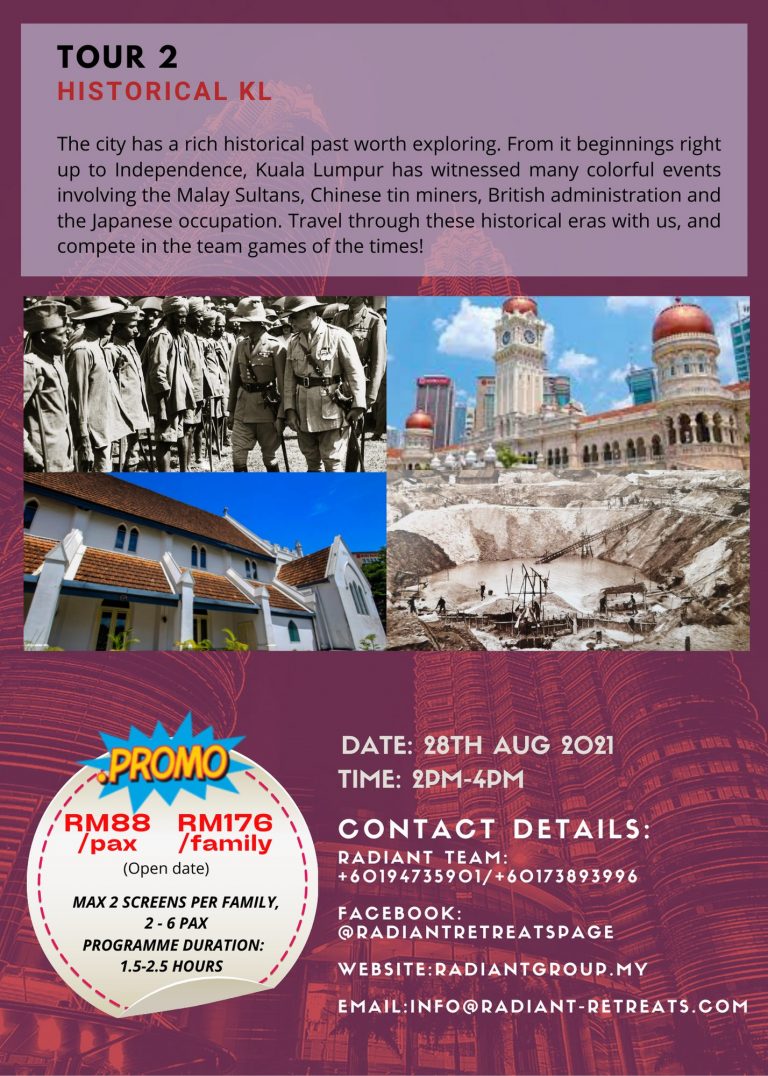 This virtual event is a unique combination of an exciting virtual tour by the expert storytellers of KL Heritage Walks, and fun and engaging activities by the talented facilitators of Radiant.

It's the perfect social event to promote closer team or family bonds.

Hosted by professional storytellers and the talented Radiant facilitators, choose from Multicultural KL, Historical KL or Legends of KL.
To book, please call or WA Radiant's Educator Team at 019 2489772 / 013 3697460 or email to: info@radiant-retreats.com.