VIRTUAL TEAM-BUILDING TOURS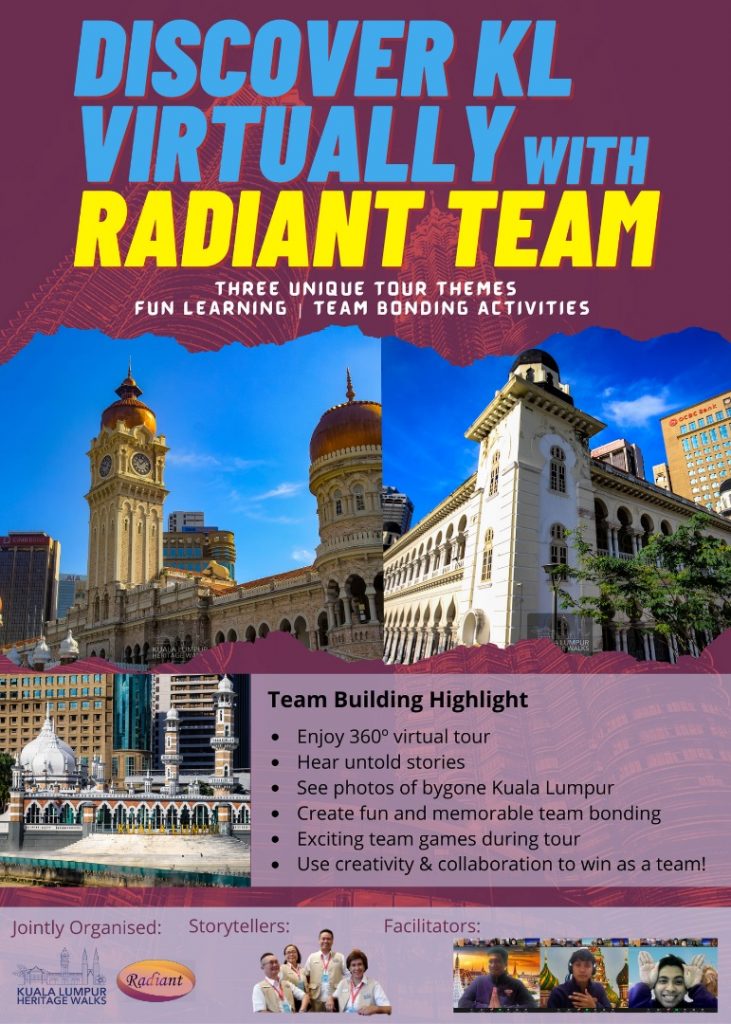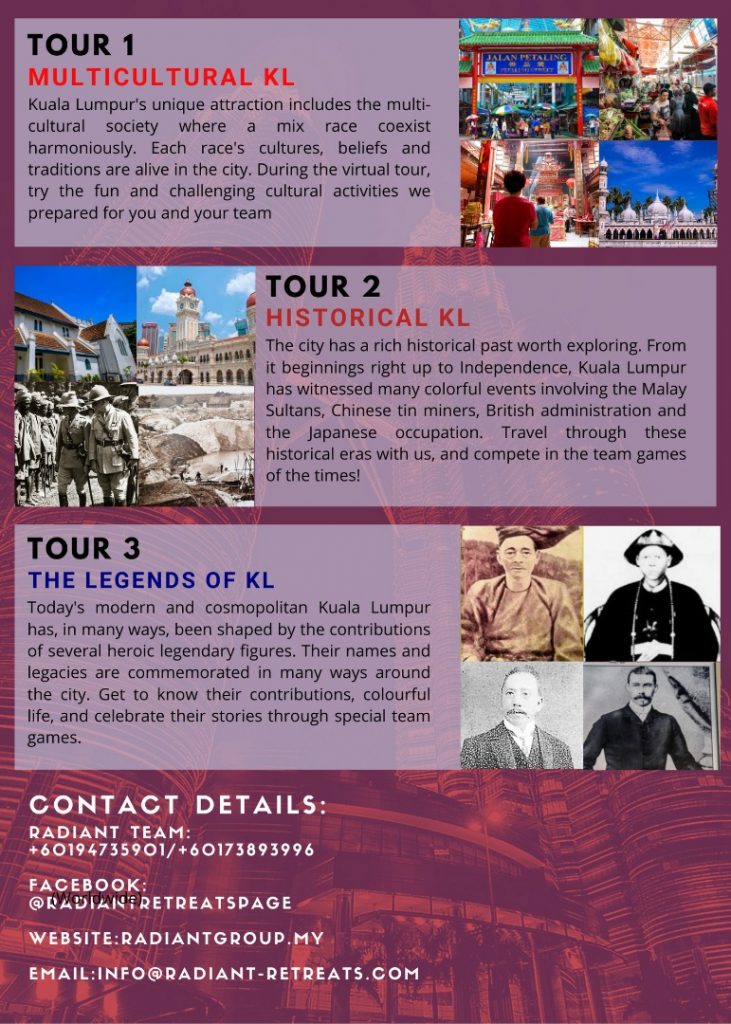 The virtual team-building tours of KL which includes:

🔥 Multicultural KL
🔥 Historical KL
🔥 Legends of KL

Team-building Tours is just that: Engaging Educational Tours + Fun Team-building Games, under 1 umbrella theme, to give you a unforgettable experience!

Perfect for:
📷 Teams working remotely who want to bond over a unique experience!
📷 Multinational teams who want to get to know Kuala Lumpur and our fabulous people!
📷 Schools who want their students to go beyond textbook learning, and learn history in an exciting way!

contact us : 013-3697460 (hanis) / 012-2810877 (hana)