VUCA Survival Workshops By Radiant Camps
"Multi-skills Mastery for Life."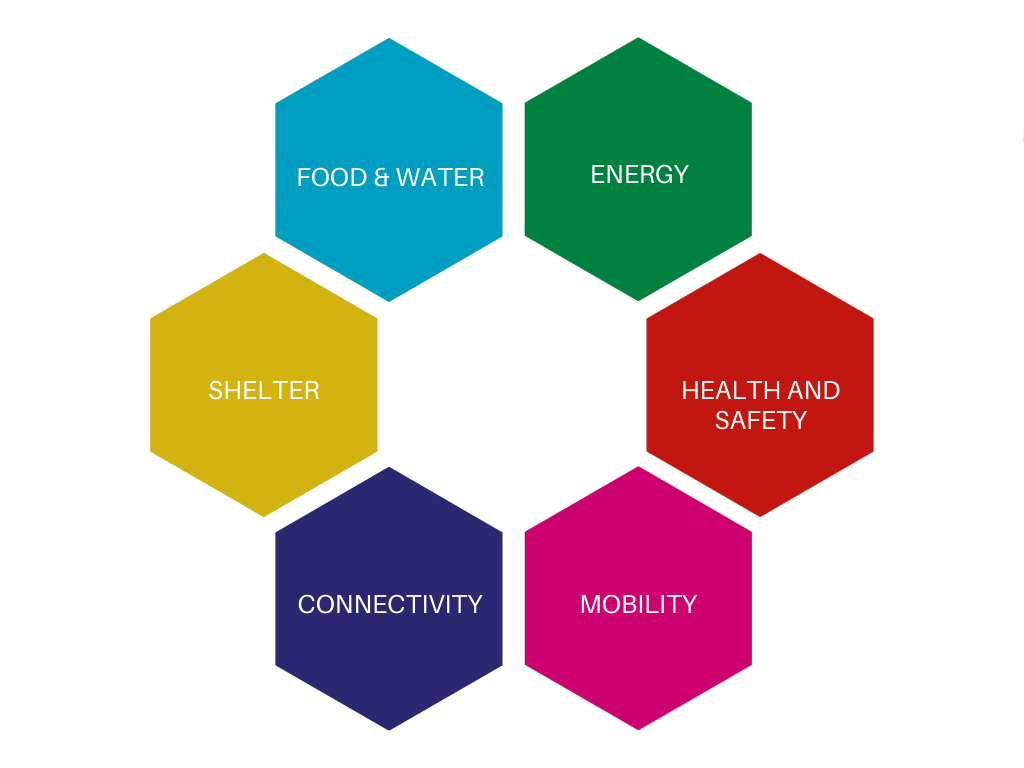 The world is becoming more vuca
we need to meet it by having a large breadth of abilities, and great problem-solving skills. The Covid-19 pandemic is an example of VUCA, and has highlighted how we all need to be much more self-reliant in all aspects of our lives.
TO BETTER PREPARE ADULTS AND TEENS FOR THIS FUTURE, RADIANT GROUP CREATED VUCA SURVIVAL WORKSHOPS (VUCAS). vucas COVERs 18 TOPICS, RELATED TO 6 CORE HUMAN NEEDS: FOOD, SHELTER, HEALTH & SAFETY, ENERGY, MOBILITY AND CONNECTIVITY.
WORKSHOPS ARE TAUGHT BY EXPERTS IN THEIR FIELD, AND COMPRISE 4 HOURS OF THEORY ONLINE, AND 8 HOURS OF HANDS-ON PRACTICAL IN SMALL GROUPS.
The Basis of Power:
all about electrical circuits
THIS WORKSHOP INTRODUCES YOU TO THE BASIC CLOSE LOOP, BUILDING OWN CIRCUITRY USING THE CIRCUIT BOARD, INTEGRATED CIRCUITS FUNCTION, TYPES OF ELECTRONIC SWITCHES, AND HOW TO USE MICROCONTROLLERS IN YOUR CIRCUIT. YOU WILL GET PLENTY OF HANDS-ON PRACTICE, POWERING-UP DIFFERENT ITEMS WITH LIGHT AND MOTION!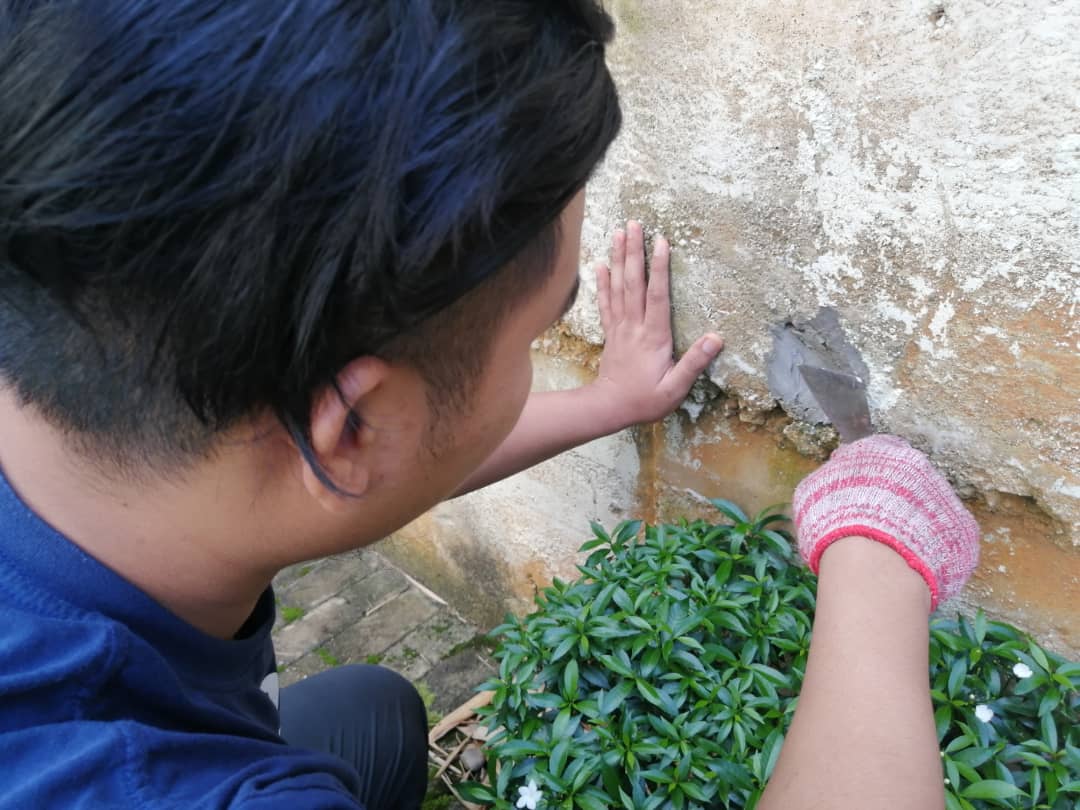 handy home repairs & cement works
THIS WORKSHOP WILL HELP YOU TO UNDERSTAND THE MOST COMMON HOME DIY TOOLS, COMMON HOME REPAIR ISSUES AND HOW TO FIX THEM, AND GIVE YOU PLENTY OF HANDS-ON PRACTICE WITH EXPERTS. GET YOURSELF SKILLED-UP AND SELF-RELIANT, TO TAKE CARE OF YOUR HOME AND FAMILY!
First aid for medical emergencies
This workshop covers the fundamentals of Basic Life Support, training participants to deal with a range of medical issues, from minor cuts and burns, to life-threatening mishaps, and saving someone's life with CPR.
intro to coding & robotics
THIS BEGINNER WORKSHOP IS A GREAT INTRODUCTION TO TWO FACETS OF SMART TECHNOLOGY: CODING AND ROBOTICS. PARTICIPANTS WILL HAVE LOTS OF FUN LEARNING HOW TO DESIGN, CODE AND CREATE USING SPECIAL ROBOTICS SETS.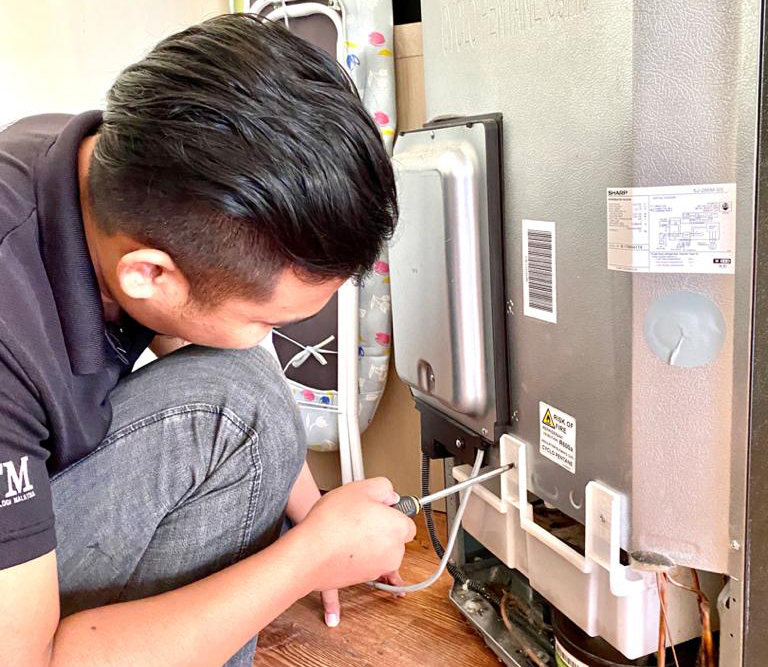 money saving
home appliance repairs
THIS WORKSHOP WILL HELP YOU TO TROUBLE-SHOOT THE SOURCES OF ISSUES WITH APPLIANCES, DECIDE IF YOU CAN FIX THEM YOURSELF, AND TEACH YOU HOW TO DO IT SAFELY. AT LEAST, IF YOU STILL HAVE TO PAY A TECHNICIAN, YOU WILL BE A WELL-INFORMED CUSTOMER!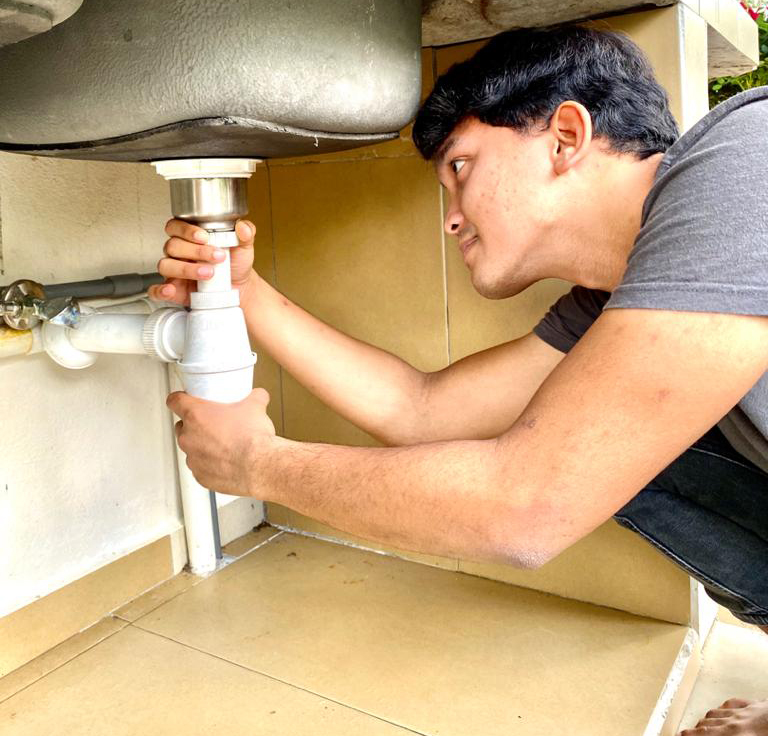 Essential home Plumbing Skills
This workshop introduces you to home plumbing systems, the necessary tools, common plumbing problems and how to fix them, and how to make common installations. You will get plenty of hands-on practice.
Build an e-commerce business for extra income
This workshop starts with the fundamentals of marketing, to ensure that your business concept and marketing mix is as strong as it can be. You then proceed to create a website for it, complete with online shop and payment gateway, under the tutelage of experts.
smart urban planting for food security
THIS WORKSHOP WILL TEACH YOU HOW TO DESIGN PRODUCTIVE MICRO FARMS FOR SMALL URBAN SPACES SUCH AS BALCONIES, PATIOS AND SMALL PLOTS OF LAND. YOU WILL LEARN WHICH CROPS TO PLANT, HOW TO NURTURE THEM FROM SEED TO HARVEST, AND HOW TO ACCELERATE THEIR GROWTH THROUGH ORGANIC MEANS.
Enjoy 30% off for the 3rd workshop booked together!
WEEK 1 (18 & 19 JUlY '20)
WEEK 4 (25 & 26 JULY '20)
WEEK 10 (12 & 13 SEP '20)
WEEK 11 (19 & 20 SEPT '20)
WEEK 12 (27 & 29 SEPT '20
WEEK 13 (10 & 11 OCT '20)
WEEK 14 (17 & 18 OCT '20)
WEEK 15 (24 & 25 OCT '20)
WEEK 16 (31 OCT & 1 NOV '20)
WEEK 17 ( 14 & 15 NOV '20)
WEEK 18 (21 & 22 NOV '20)
tHE BASIS OF POWER: aLL ABOUT ELECTRICAL CIRCUITS
HANDYHOME REPAIRS & CEMENT WORKS
FIRST AID FOR MEDICAL EMERGENCIES
MONEY-SAVING HOME APPLIANCE REPAIRS
FUTURE OF MOBILITY: INTRO TO CODING & ROBOTICS
ESSENTIAL HOME PLUMBING SKILLS
SMART URBAN PLANTING FOR FOOD SECURITY
BUILD AN E-COMMERCE BUSINESS FOR EXTRA INCOME
EFFECTIVE SELF PROTECTION & SELF DEFENCE SKILLS
4 ELEMENTS SAFETY: EARTH, WATER, AIR & FIRE
HANDY SEWING AND GARMENT MAKING
ESSENTIAL CAR MECHANICS & REPAIRS
BUILD, DONT BUY: ESSENTIAL WOODWORKING SKILLS
RENEWABLE ENERGY: MAKING SOLAR PANELS & ENERGY STORAGE
PRESERVING FOOD & PLANT BASED COOKING
engineering a fan and light from scraps
STREET-SMART MAPPING AND NAVIGATION SKILLS
ESSENTIAL SAFE HOME WIRING & ELECTRICAL SKILLS)
8 hours practical classClass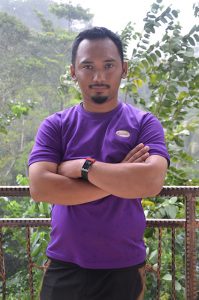 Bezam
Bezam holds a degree in Sports Psychology from Universiti Pendidikan Sultan Idris. As a facilitator for Radiant, he uses this technical knowledge to facilitate deep learning for clients from their outdoor activities. Bezam is also our champion for Mindfulness.
Nizam
Nizam graduated from UTM in Naval Architecture and Offshore Engineering. He likes doing extreme activities such as ATV riding, horse riding and paintball game . He has 4 year experience in handling extreme game activities at Johor Bahru
Atikah
Atikah is an exemplary and engaging educator for Radiant, because she absolutely loves helping kids better understand this world that we live in. She holds a degree in Geology from the University of Malaya.
Adib
Adib is an Applied Geology graduate from University Malaya who is proficient in Earth sciences. He is an enthusiast of experiential science learning in the outdoors and is great with children.
get in touch with vucas today!
Radiant team academy, Space U8, Persiaran Pasak Bumi, Seksyen U8, 40150 Shah Alam, Selangor, Malaysia